StellaGroup offers a wide range of customizable industrial sectional doors.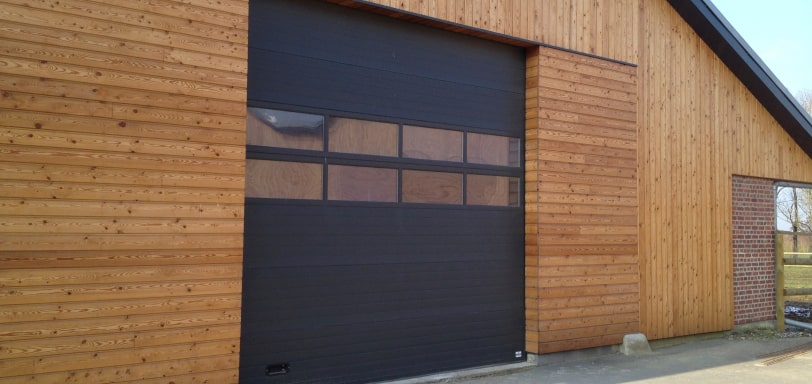 Ensuring the security of your buildings and warehouses is our core mission. We propose made-to-measure solutions to close your workshops and industrial premises.
The sectional door will adapt to any type of architecture, and will close your building aesthetically.
You can also install a wicket door to facilitate pedestrian access. If you wish to allow daylight to enter through the sectional door, you can choose from a selection of industrial doors with windows. In addition to allowing more daylight into your premises, the glazed PMMA Choc panels are UV and shock resistant.
Our different types of industrial doors: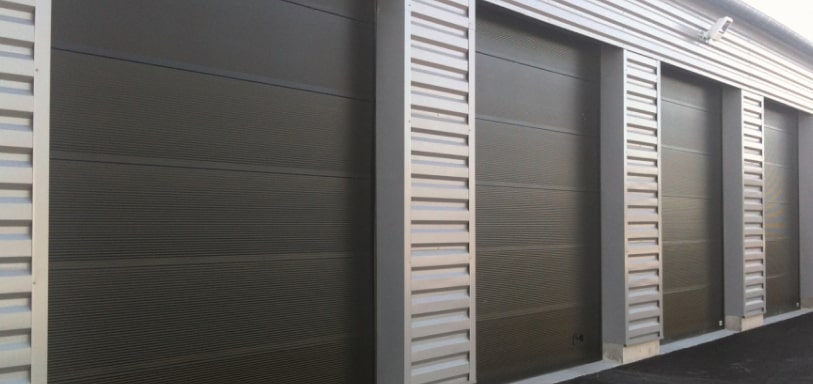 Sectional door with foam panels
The industrial sectional door adapts to all types of architecture. Aesthetic and safe, this door ensures the closure of your building.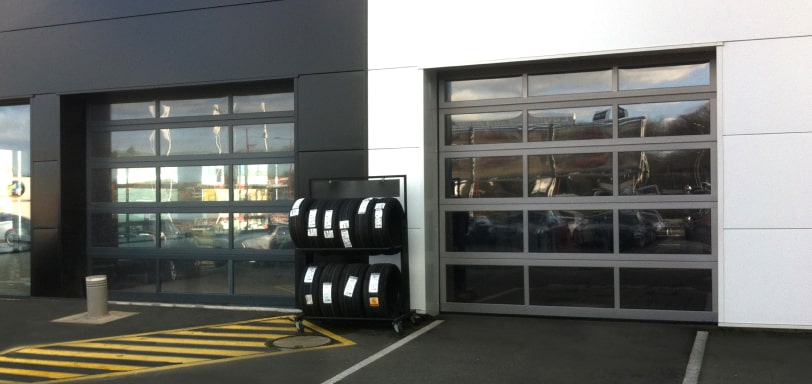 The UV-resistant PMMA Choc glass panel gives this door excellent light transmission and high impact resistance.