Our range of solar protection products has been designed to help you enjoy safe outdoor settings whilst enhancing the attractiveness of your home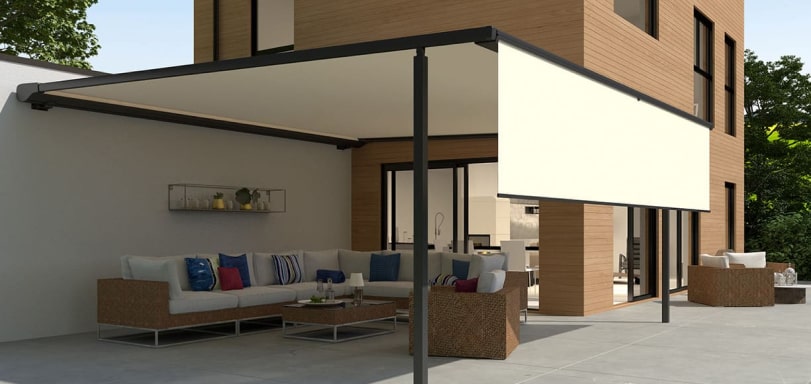 Different products for different styles : awnings, pergolas and terrace roofs…
Redefine the way you think about outdoor living, creating a stunning new space that you can enjoy all year round. 
Our range of solar protection products has been designed to help you enjoy safe outdoor settings whilst enhancing the attractiveness of your home . Fully adaptable to each individual's needs, we offer 3 different types of products :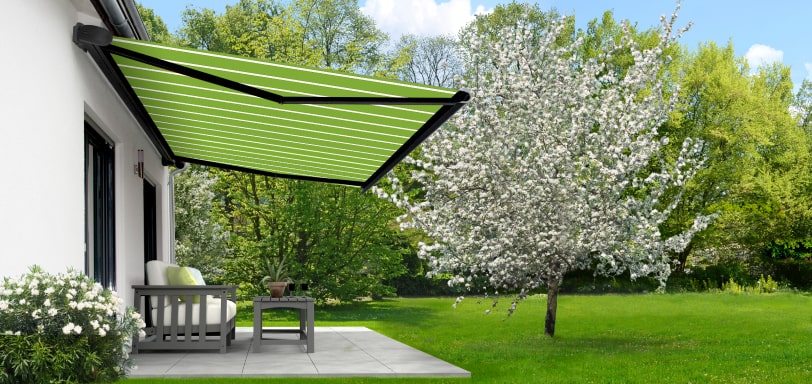 A protection that fully shades your terrace due to its reduced winding system.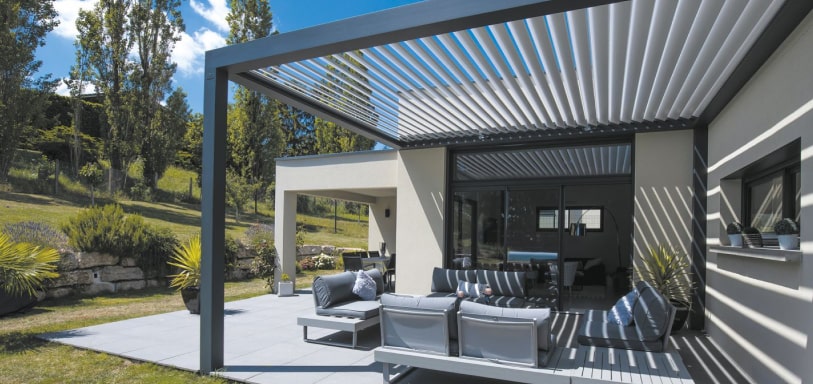 Bioclimatic pergolas, fabric material pergolas… they will make the most out of your outdoor space whilst bringing an element of cosiness and comfort.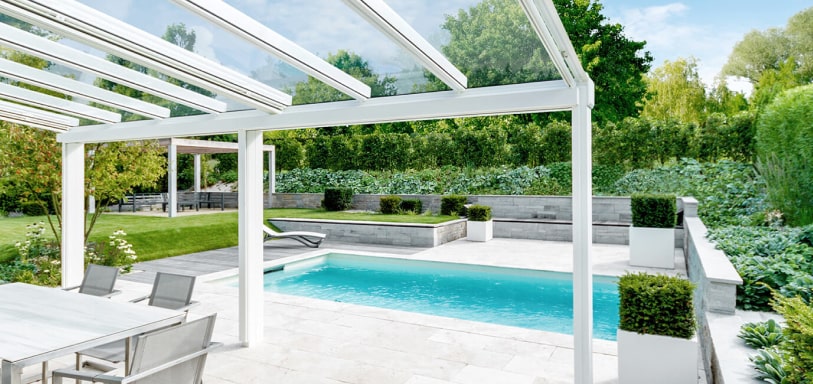 Made of glass or polycarbonate panels, they will shade your terrace or serve as a carport.